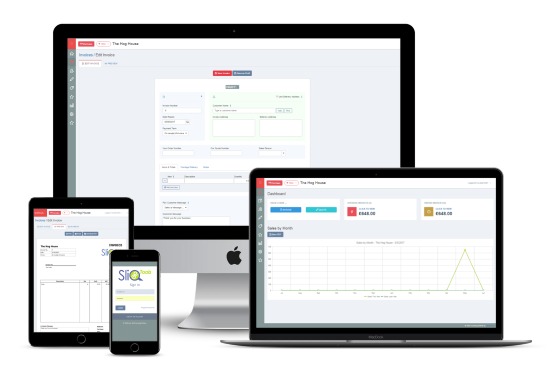 INVOICING IN THE CLOUD
Raise and send invoices from any device with internet access
Windows PCs
Apple Macs
Smartphones - iPhone, Android & Windows
Raise and Email Invoices & Quotes
Email Statements
Record payments
Check reports
SliQ Invoicing Online is a cloud-based invoicing software. All your data is held online in the cloud in your own password-protected account meaning that you can log in from any device with a web browser anywhere in the world to do your invoicing.
Our invoicing software lets you raise quotes and credit notes as well as store a database of standard products and customers for quick selection when raising invoices.
SliQ Invoicing Online also lets you record payments and easily find out who still owes money and set payment terms to track when customers are overdue on payments.
While the emphasis on our software is on ease of use, SliQ includes the capability to invoice customers in different currencies as well as to have multiple people raising invoices simultaneously for a business.